Welcome. We are very pleased to present the book, Fundraising Strategies Stories from the Field Inspired by St. Vincent de Paul, and this accompanying blog. We hope both benefit you in doing the work you do to assist others in need.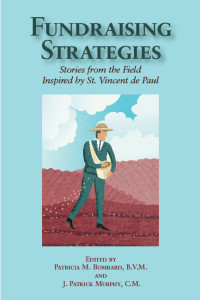 You may asking yourself, "Do I need to read a book on fundraising?" The answer is, "Yes—this one."
More than 1500 books exist about St. Vincent de Paul (1581–1660), the Patron Saint of Charity, but none like this one. There two reasons for reading it: first, the authors demonstrate the leadership legacy of Vincent. His organizational and management brilliance inspired new organizations and motivated hundreds of thousands in service through nearly four centuries. Vincent said, "The poor suffer less from a lack of generosity than from a lack of organization." He set about to fix that by organizing the first systematic approaches to social service in France in the 17th century.
Second, you will be inspired by what you read here to recommit yourself to the work you do—to serve and to create your own legacy. You will find never-before-told stories of Vincentian organizations around the world, led by people who follow Vincent's maxim: "It is not enough to do good, it must be done well."
So, read the book. Then come back here and send us your own stories.
All proceeds from the sale of book will go to benefit the programs of Vincent on Leadership: The Hay Project. For more information visit http://leadership.depaul.edu/
Welcome once again.
Social Share